360 ° VIRTUAL TOUR
2D and 3D virtual tour to explore a place as if you were there.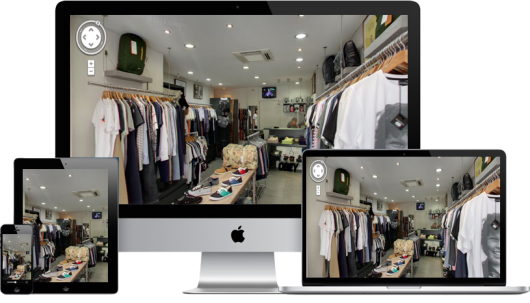 Today, interactive virtual tours occupy a prominent place on the Internet. The big players of the web such as Google and Facebook are waging a merciless battle around 360° content.
Very favorable statistics attest to this for media that contain virtual tours:
The average time spent on a website that contains a virtual tour is multiplied up to 6 times.
SEO is significantly improved.
Newsletters perform better with up to + 60% clicks.
Virality on social networks is increased.
Data that can also be found on real estate portals. Indeed, a real estate advertisement with a virtual visit attracts between 3 to 5 times more clicks.
The world of virtual tours has undergone a major evolution with the arrival of the concept of 3D and Matterport technology. Until this big change, the virtual tour was simple 360 ​​° photos, static and linked together by arrows. With 3D, virtual tours have taken a turn by offering a more fluid and immersive user experience.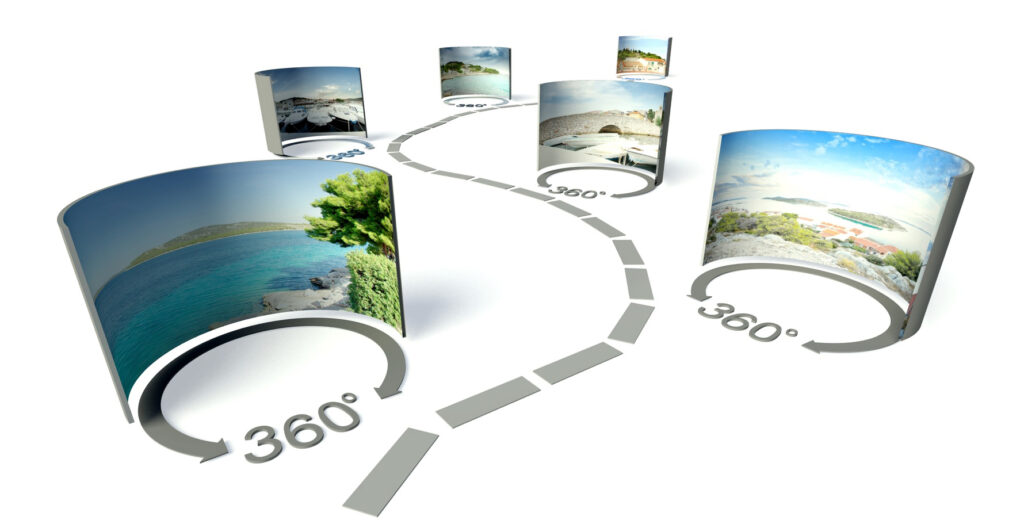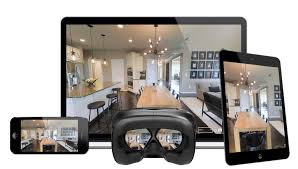 Production
Beyond the production of 360 videos and 3D Virtual Reality applications, Kelvin Technik also offers you to produce a virtual tour for you. The virtual tour is a set of interactive photos captured at 360 degrees that will allow you to present a place in an immersive way without having to move the person there. It is perhaps the most educational and immersive means of communication available today!
VIRTUAL TOUR OF PROFESSIONAL PREMISES AND INDUSTRIAL SITES
Are you in the industry and want to take a virtual tour of your new factory and store for your customers? Do you want to introduce people to the different professions of your company during a guided tour of your premises? The 360 ​​virtual tour is the optimal solution to be able to present your business, your added value, products and services anywhere to your customers and partners.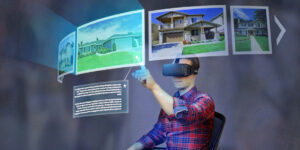 MAKE VIRTUAL VISITS OF YOUR REAL ESTATE
Are you in real estate and want to showcase a property in a high tech and original way? If potential customers might be interested in a house or apartment but can't come to see it, bring it to them! Thanks to the virtual real-estate tour, they will be in total immersion and will be able to appreciate the space. Even better, make sure they can project themselves by providing overviews of any furnishings. The possibilities are very varied with the virtual tour, maximize the use of Virtual Reality and you will have a powerful impact.
Applicable in all sectors of activity.
Our all-in-one 3D solution is perfect for all industries: Hotels, restaurants, retail stores, museums, theme parks, universities, apartments, vacation rentals, architecture and construction, transportation, insurance, and more. If you are creating, modifying, managing or marketing real places, a 3D virtual tour can improve your way of doing business. With just one scanning session, you have everything you need: 3D virtual tour, print-quality 4K HDR photos, VR virtual reality and schematic floor plans. With immersive 3D, your customers know what they're seeing online is reality.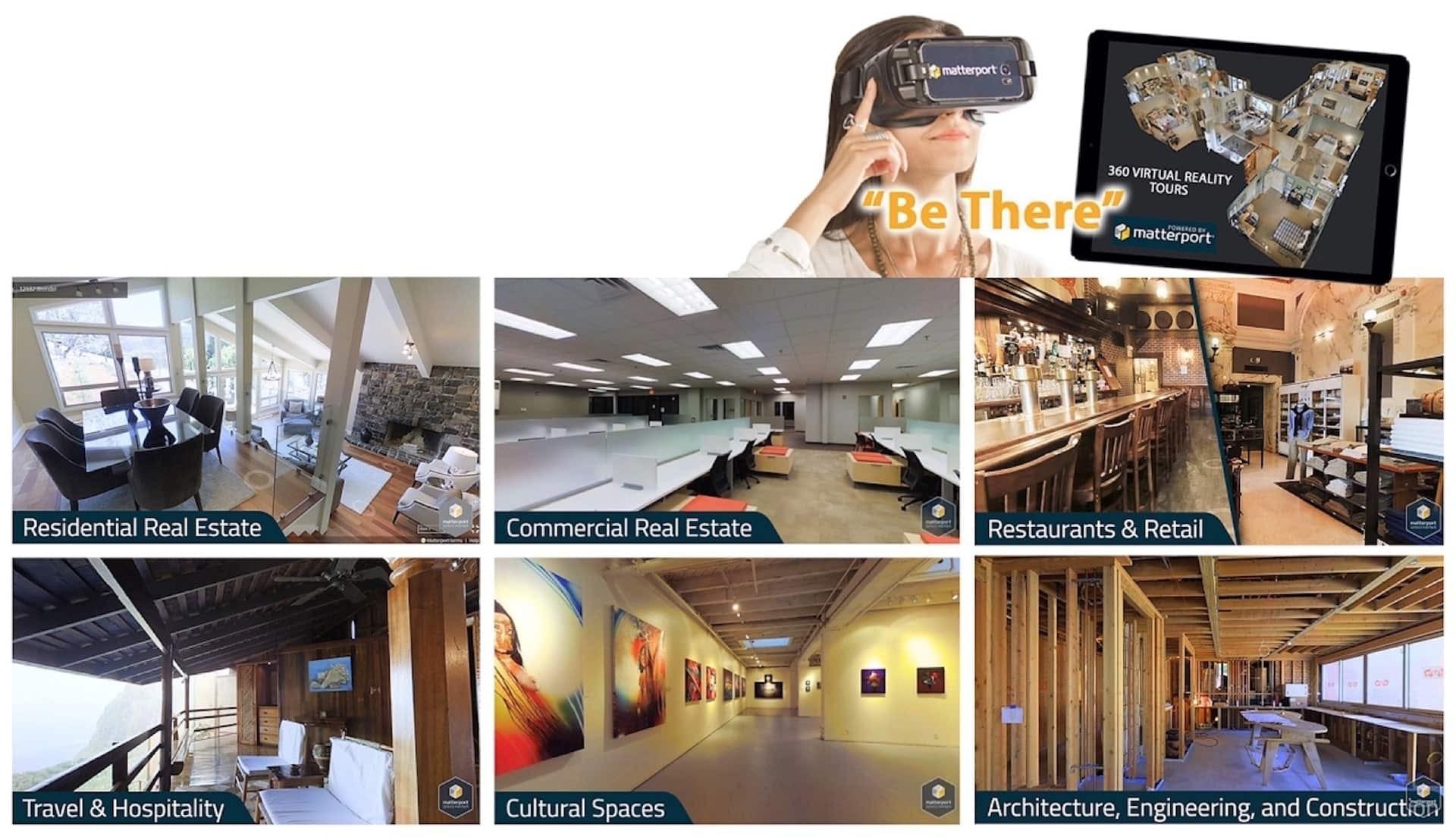 3D Virtual Tour
With the integration of the all new Leica BLK360 3D scanner into the Matterport product line, we deliver realistic and interactive indoor and outdoor 3D virtual tours to explore a place as if you were there.
Virtual reality
CoreVR Matterport transforms a 3D virtual tour into an immersive virtual reality experience. VR headsets take that immersive feeling to the next level by making it feel like you're really in a place.
HDR Photos and Videos
The 134-megapixel Matterport 3D camera captures color and depth. We use cutting-edge technology to deliver print-ready 4K HDR 2D and 360 ° photos and videos for social media.
Google maps
We publish the virtual tours and the 4K HDR 2D and 360 ° photos in Google Maps, Google Street View, and by extension in Google Search, driving additional traffic to business websites.
3D Perspectives
Project management for the creation of your 2D & 3D perspectives, statics or movements
3d plan
After capture with the Leica BLK360 LiDAR and Matterport imaging laser, we assemble the data into an immersive 3D model and generate floor plans in PDF and PNG formats, point clouds, OBJ files.
Aerial capture with drone
2D, 360 videos and photos

More than a 360 ° vision
The 360 ​​° panoramic tours appear at first glance in 3D, but they are not. Only 3D virtual tours with Matterport and Leica allow buyers and travelers to move around a place as if they really were there. Plus, only Matterport offers a holistic perspective with its exclusive dollhouse-style view. The Matterport and Leica 3D virtual tours offer: Quick delivery Publication on Lexpress Property, HomeAway, Homes.com, Realtor.com Easy sharing with a URL Easy integration into a website QR code sharing Highlighting the characteristics Virtual reality with VR headset Integration in Google Maps Street View 3D Walkthrough or Slideshow guided tour Plans & actual dimensions A cloud of dots Integration of your brand Delivery of 4K HDR 2D and 360 ° photos